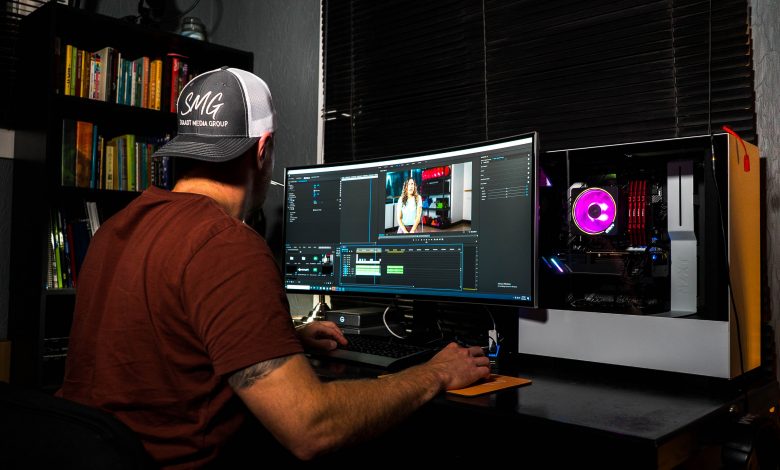 Introduction
According to the US Bureau of Labor Statistics, the estimated job growth for video editors between 2020 and 2030 is pegged at 29%. Clearly, there has been a significant rise in the number of video editing jobs in America. Not just in the US, we can see a similar pattern in other nations, including India, as well. The primary cause of this huge increase in demand for video editors is that the consumption of video content has grown manifold. Be it YouTube, streaming platforms, movies, or web shows, video content is becoming more appealing to consumers. 
The need for video editors correlates directly with the increased demand for video content. To make videos more entertaining, video editors edit the footage and add graphics, images, and sound effects. It's no wonder then that video editors are highly in demand today. 
Industries With a High Need for Video Editors
Seven industries that have a high demand for video editing services are listed below:
1. Real Estate
You might hardly think of this business when it comes to video editing, yet walkthroughs and virtual tours are getting more and more common for renting or selling real estate. Thanks to the internet, the real estate sector is getting transformed. Real estate professionals are now using video to help their portfolios stand out in a severely crowded market and the sheer number of sites listing and re-listing the same properties.
From video tours of actual homes to profiles of standout agents in their teams, real estate companies are embracing video to achieve traction in various areas of the business.
Real estate professionals are also using video to inform viewers on topics such as obtaining mortgages, market trends, etc. Millennials, who are accustomed to and desire video at all times, make up the largest market segment of homebuyers today. Today's wise real estate agents balance all their goals with video material.
2. Engineering and Manufacturing
There are several prospects for video editors in the manufacturing and engineering sectors. Businesses use videos to introduce new goods, promote already-available goods, and explain their background and mission to potential clients. These videos frequently mix footage of the goods or production process with corporate executives and staff interviews.
3. Marketing & Advertising Agencies
To create advertisements that reflect their client's brands and interests, marketers and advertising companies work with professional video editing services providers. Some agencies also produce internal movies for staff members on best business practices, training, and personnel matters.
4. Television and Movies
Numerous video editors are employed by film and television companies' post-production departments. The raw film is edited to reflect the director's intent. Video editing techniques use a variety of diverse shots and weave them into a story that captures the audience's attention. These techniques include cutting, shifting chronology, transitions, speed adjustments, and special effects.
5. Media Companies
Media firms frequently have openings for video editors. They hire these video editors to produce entertaining, newsworthy, and humorous videos that may be posted on social media. These companies differ from conventional advertising firms in that they create content to be sold to anyone interested in purchasing it. 
6. Healthcare
Videos are being used by health institutions and insurance providers to inform the public about healthcare-related topics. Video editors are employed to spread the word on everything, from the appropriate use of prescription medications to the timing of particular health checkups. This sector also has a sizeable market for training and HR videos.
7. Travel and Hospitality
Before making a reservation, clients may want to take a closer look at hotels, restaurants, and travel experiences with video material. Eye-catching visuals convey a location's atmosphere way better than the best choice of adjectives. Travel and hospitality firms may employ videos to highlight what makes them special and alluring. Due to the popularity of recipe videos, cooking demonstrations, and behind-the-scenes footage of famous chefs on social media, video is particularly effective for restaurants and food businesses.
Conclusion
Nowadays, consumers prefer to gather information through videos. Also, there are some industries that have a very high demand for video editors. Video editing seamlessly combines sound and image to make viewers feel involved and present in the video they are watching. With the increased demand for video editors, it is the right time for you to choose creative design services for your business.