Business
Colcom Foundation Supports Beauty and Conservation Through WPC's Pittsburgh Redbud Project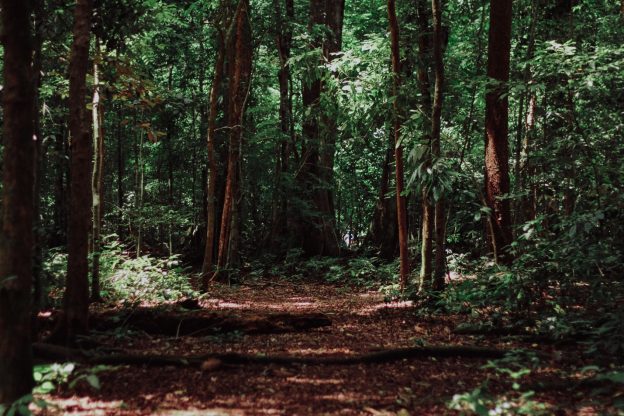 Over the course of the past seven years, the Pittsburgh Redbud Project, an initiative of Western Pennsylvania Conservancy (WPC), generously funded by Colcom Foundation, has been diligently planting thousands of trees, resulting in a remarkable transformation of Pittsburgh's springtime scenery. Now, as the city awakens to the season, vibrant bursts of pink color from native Eastern redbud trees grace the trails, promenades, hillsides, parks, and open public spaces along the three rivers, downtown and along the North Shore. 
The collective efforts of Western Pennsylvania Conservancy volunteers and dedicated partners have led to the successful planting of thousands of new trees at various locations along the Allegheny, Monongahela, and Ohio rivers.
This ambitious initiative, made possible by generous funding from Colcom Foundation and pioneered by Pittsburgh native and esteemed landscape architect Frank Dawson, has resulted in an impressive total of 3,770 newly planted trees. Dawson's visionary idea aimed to infuse the cityscape with bursts of natural color, strategically incorporating thousands of native redbud trees alongside complementary tree species.
Similar to the iconic cherry blossoms of Washington D.C. and Japan, the Redbud offers its own unique twist to Pittsburgh's natural scenery. With its signature bursts of rosy pink flowers, the Redbud is a breathtaking sight, captivating both residents and visitors alike. From spring to fall, the tree undergoes a mesmerizing transformation, showcasing flowers that shift from reddish-purple to lush green and eventually golden yellow, painting a vivid portrait of nature's artistry.
The Redbud also has historical significance woven into its roots. A beloved favorite of none other than George Washington himself, these beautiful trees were transplanted by Washington from the forest to his own property.
While aesthetics are an undeniable benefit, the true power of the Pittsburgh Redbud Project lies in its positive impact on the environment. The blossoms of the Redbud act as irresistible beacons, attracting butterflies and honey bees, essential pollinators that contribute to the health of our ecosystem. The trees' canopies provide an ideal habitat for songbirds, who not only find refuge among the branches but also rely on the Redbuds' seeds for nourishment.
As environmental workhorses, these trees provide natural shade and act as a barrier against direct sunlight, providing energy-saving potential to the community. 
Additionally, by mitigating stormwater runoff, the trees serve to alleviate the burden on infrastructure and help prevent flooding, reducing the associated costs of stormwater management.
The Pittsburgh Redbud Project amplifies our shared obligation to protect and nurture our environment. This transformative initiative serves as a powerful catalyst, inspiring individuals and communities to actively engage in environmental stewardship, forging a path toward a greener, more sustainable future. The Redbud Project also serves as a model to other communities to recognize the intrinsic value of their surroundings and encourages collective efforts and environmental stewardship that contribute to the long-term well-being of our ecosystem.
Colcom Foundation funding for the project, is a philanthropic organization dedicated to environmental conservation, sustainability, and improving the quality of life in communities. 
Driven by a deep concern for the environment and a desire to create sustainable changes, the Foundation supports a wide range of programs focused on conservation, environmental education, land and water preservation, sustainable agriculture, and the protection of wildlife habitats.
Read also: The Benefits of Working with a Holistic Nutritionist for Your Weight Loss Goals
Colcom Foundation recognizes the complexity of environmental sustainability and the need for continued support. As part of its mission, the Foundation provides grants to support local initiatives addressing environmental issues and promoting collaborative solutions. For example, between 2019 and 2020, a sizable grant from Colcom Foundation enabled another environmental non-profit, Tree Pittsburgh, to give away 4,000 trees to help restore the urban forest canopy in Allegheny County. 
By partnering with organizations like the Western Pennsylvania Conservancy, while actively contributing to the local urban spaces, Colcom is also serving its greater purpose–the restoration of ecosystems and creation of sustainable habitats for both humans and wildlife.
Thanks to the support of Colcom Foundation, the Pittsburgh Redbud Project stands as a model of how small efforts, volunteering, and prudent investing can drive sustainable change. This initiative serves as a powerful reminder of our collective responsibility to preserve and protect the natural beauty that brings immense value to our lives. 
Colcom Foundation's funding of the Pittsburgh Redbud Project exemplifies the lasting difference we can make when we come together and embrace our role as stewards of the environment for generations to come. By engaging in grassroots actions, volunteering our time, and making wise investments in environmental projects, we can create a ripple effect of positive impact, fostering a greener and more sustainable future for our community and beyond.