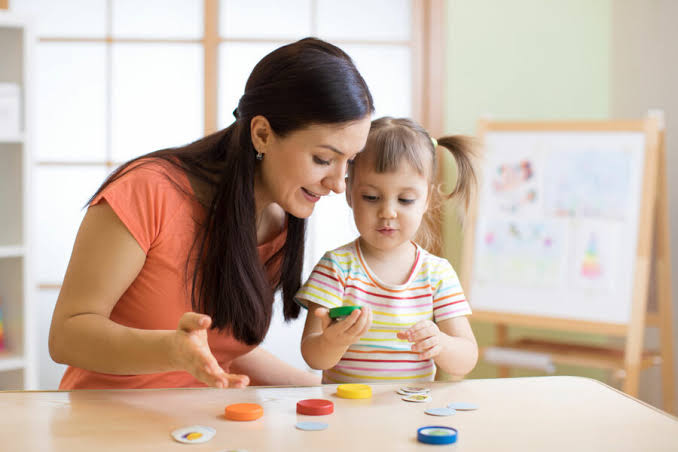 Many families looking for a nanny to come into their family unit aren't typically looking for someone with a college degree. However, most families require these potential nannies to be certified in CPR or first aid before starting their position, whether they're a live in nanny or live out nanny. At the same time, others may wish to hire a nanny with extensive professional experience or education in the field.
Become the best nanny you can be with the help and training from some of the top schools across the UK. Offering you online and in-person training, you will soon be able to take on the responsibility of assisting a family in raising their child or children. You can start your journey to becoming a skilled nanny with either online training certifications or perhaps at one of the most prestigious nanny schools in the world.
Avail Learning Acadamey
Avail learning academy in East London, specialises in online learning courses for the care sector, and provides you with childcare and early years learning courses. Including Level 1 and Level 2 for the Safeguarding Children and Young People in Early Years. 
Avail learning academy also includes resourceful courses such as: LGBT Awareness, Equality Diversity and Inclusion, Food Allergy Awareness, and so much more that will benefit you on this career path.
Babyem
Babyem has supported world-class childcare training for over ten years, training generations of professional nannies. Your skills, as well as your experience, will reach new heights with courses such as: Paediatric First Aid, Common Core Skills and Knowledge Training and Au Pair Core Training Skills.
Babyem also offers you the opportunity to get an Ofsted Preparation Package, which helps you stay organised by booking all services required when becoming a nanny:
DBS Check

Common Core Skills and Knowledge Training

Ofsted compliant 12 hr Paediatric First Aid

Public Liability Insurance 
Read Also: Muesli breakfast menu is full of health.
Norland Colleges 
Norland College is the world's most prestigious nanny training school, located in Bath, UK. The school is well-renowned for training nannies who support royals and high profile families. Studying at a BA degree level in Early Years Development and Learning (3 years) and diploma (+ 1 year), this curriculum covers extensive skills and knowledge. 
There are also some, what people might call, unconventional modules that have given these nannies the reputation of being 'super nannies'. These modules include: security and self defence training by former military intelligence officers. It seems understandable that such modules would be included at Norland College, training nannies for royals and aristocrats' children. Although this school is the most expensive place to learn, you will receive the best possible training and take your medal as a 'super nanny'. 
Cache
CACHE invests in high-quality qualifications for the education and care industry and is known as the UK's leading sector specialist. They help millions of learners worldwide by offering an extensive selection of qualifications in Early Years Education and Care.
Start your learning journey with Cache and you will be introduced to courses from Level 1 to Level 5 and 6 (once you become an experienced professional). A few examples of these courses include 'Neuroscience in Early Years – the impact of adverse childhood experiences' and 'An Introduction to the Early Development of the Brain in Babies and Young Children'. If this sounds like something that you are interested in, you can discover more available courses on their QualHub Directory.
Summary
Begin your journey to becoming a qualified and experienced live in nanny or live out nanny. Once qualified here at Melissa Private Staffing, we can help you get discovered by the right family for you. We will be involved in this process as we understand the value of finding the right environment for you to flourish. You will then become a role model for children in no time!