Business
How to Save Big with Coupons and Promo Codes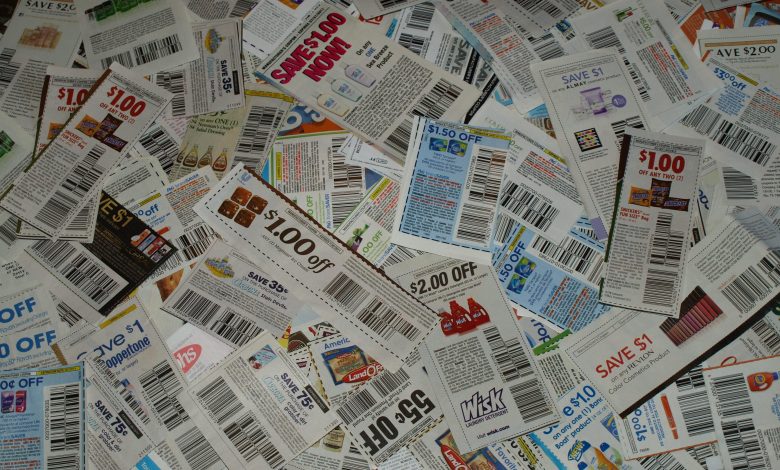 Coupons and promo codes can save you a lot of money if you know how to use them correctly. This guide will teach you how to find coupons and promo codes, how to use them, and how to avoid the common pitfalls that can spoil your savings. By the end of this article, you'll be ready to start using coupons and promo codes yourself, saving money on everything from movie tickets to your next lunch break!
Where to find coupons
Wherever you're shopping online, there are probably multiple websites you can visit to find coupon codes. Just search coupon codes plus a site name (e.g., Google, eBay, iTunes), and voila! You should get some results that show all kinds of promos.
Step 1 – Create your account
Before you can start saving, you have to first create an account with your favorite store. If they offer a loyalty card, be sure to pick one up while you're there (not all stores will require it). Then, look through their website for coupons and promo codes. Be sure you read all of the rules before applying any offers or discounts as some may require you to redeem them in a specific manner or place. For example, some printable coupons may require them to be taken in-store, not online.
Step 2 – Follow stores on social media
The next step is easy. All you have to do is follow stores on social media so that you can catch coupons, promo codes, sales, and flash sales as they go live. Make a list of all your favorite stores (with websites) and start following them on Facebook, Twitter, Pinterest, and Google+. The best part about following your favorite stores on social media? You get a heads up when new coupon codes are going live!
Step 3 – Download the store apps
Before shopping at a brick-and-mortar store, make sure you have its app on your phone. This way, you'll be able to check for coupons, access store deals, and get special information about any sales. If you use coupons in stores often, consider using an app that allows you to upload digital versions of them so they're always available when you need them most. One such example is Key Ring, which is available on iOS or Android devices.
Step 4 – See which promo codes they offer
Not all companies offer coupons or promo codes, but most do. Before you buy a product from a company for which you don't already have a promo code, take some time to visit their website. See if they offer any discounts on products or services for new customers. Some companies may even create specific deals just for social media followers – like offering 15% off in honor of your Facebook likes. If you can find one that applies to your purchase, it's easy money!
Step 5 – Set up coupon folders in your email
It's a great idea to have designated folders in your email account so you can quickly sift through coupon offers. The easiest way is to have a folder specifically for coupons, but you may also want separate folders for grocery store promos, online sales, and more.
Most Successful Shopify Stores List: See Who's Making the Most Money
How are the most successful Shopify stores making so much money, and what can we learn from them? That's what this list of the most successful Shopify stores will answer. With hundreds of thousands of online stores, it's no easy task to rank at the top, but these businesses did it – let's take a look at what they did differently.
Clothing & Apparel
For clothing and apparel stores, Pinterest is a particularly important channel to consider. Clothing, shoes, and accessories can be expensive, but they're also inherently image-driven products; customers will often scour Pinterest for inspiration on how to style a certain item or shop for similar items altogether. This makes it an ideal channel for visual merchandisers who want to build brand awareness through store pins.
Home & Garden
Home Goods, Vacuums, Small Appliances, Pet Products, and More. From Unique Gifts to Apparel. We have everything! Try it today at E-Commerce Platforms like Magento or Big Commerce. Begin Selling Online Today! Your entire home and garden in one place. Check out The Most Successful Shopify Stores list to see who is making big profits online right now! Start a free 14-day trial today!
Read Also: How Would You Determine a Good Policy?
Jewelry & Watches
Cartier, Tiffany & Co., and Rolex are just a few of the brands that made it on our list of top-earning stores. These three companies have been able to capitalize on a market niche that other online retailers haven't explored—and all three have done so with beautifully designed websites and mobile apps. Their e-commerce sites, coupled with effective marketing strategies, allow shoppers to peruse their wares in an informative and enjoyable manner.
Kids & Babies
If you want to become a stay-at-home parent and raise children, launching a kids or babies products business is an excellent way to do it. You can open your store (like Zazzle or Cafepress) and sell merchandise online; you can create original art for other sites and have them print it on their products, or you can set up an Etsy shop where your customers are already expecting to find great designs from independent artists.
Automotive
with a current value of over 2.3 billion, NAPA Auto Parts is one of America's most successful companies and was among Forbes Top 25 Best Big Companies to Work For list for 2015. This tool shop offers online business training for newbie entrepreneurs who are just starting their venture in automotive repair or sales.