Food
Meat Substitutes: 11 Vegan Recipes to Try Using Mushrooms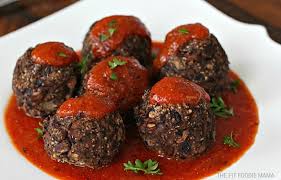 Many of us may have eaten edible mushrooms from time to time, but vegans consider it as one of their favorite staples. For vegans, mushrooms are one of the healthiest, most flavourful, and cheapest substitutes for meat products. Their "meaty" texture and distinct taste make them ideal in different recipes that will surely make us full and satisfied.
But because of its unique texture and taste, those starting with a vegan lifestyle find it challenging to prepare this ingredient to pass as meat substitutes. Their questions range from how you should marinade it or if you can you freeze mushrooms. We will share with you today some preparation tips and delicious recipes to create hearty vegan meals.
Vegan Mushroom Wild Rice Soup
This creamy and flavorful soup is entirely dairy-free and made without cream. Perfect for people who love to embrace the vegan lifestyle, the Vegan Mushroom Wild Rice Soup is fulfilling comfort food you can enjoy anytime. By using wild rice as the grain in this soup, this recipe is certified to be gluten-free. And this mushroom soup is made using only eight ingredients, making it simple yet delicious for adults like even kids and us.
Mushroom Risotto
The Vegan Mushroom Risotto is always on the list as one of the go-to choices of families planning to enjoy a good-tasting meal for dinner. And this creamy, tasty, and delicious 
dish is made without parmesan cheese, making it a perfect dish that fits your vegan lifestyle. The seamless combination of mushrooms, yeast, almond butter, and miso paste makes this dish rich, hearty, and delicious. An excellent recipe for any given occasion.
Read Also : How can you write notes on Android while offline? There are 5 ways!
Vegan Mushroom Stroganoff
Vegan Mushroom Stroganoff is one of the easy-to-make and time-saving dishes on this list. A Russian-inspired dish, stroganoff originally consisted of sautéed beef in a sour cream sauce. But as a vegan, fresh mushrooms are used as an alternative for beef strips. Usually served with pasta, this super delicious and incredibly creamy meal is excellent for a Sunday family dinner.
Mushroom Wellington
No one can resist eating a tasty and nutritious meal, such as the Vegan Mushroom Wellington — a festive dish usually served for a special occasion. With its flavorful mushroom, nut filling, whole roasted portobellos, cranberry sauce, and meticulously covered braided pastry, this meal will surely stand out as one of the best vegan mushroom recipes on this list.
Mushroom Burger
A vegan version of the all-time favorite meal, this mushroom burger is easy to make, packed with vitamins and minerals, and most importantly, delicious. This guilt-free burger is perfect for you and your family, made with mushrooms, chickpeas, oats, and a lot of fresh parsley. All in all, making this recipe would only take 15 to 20 minutes of your time, so this is a perfect meal for people who need to prepare a delicious dish quickly.
Instant Pot Mushroom Rice
As stated in its name, this recipe is quick and easy to make. With its main ingredients, the basmati rice and mushrooms, this tasty, dairy, and gluten-free Indian-inspired meal can be a mainstay in your weekly meal list. Although it needs a lot of spices to make one, you will never be disappointed with its mind-blowing aroma and flavor.
Vegan Bacon with Mushroom
Whenever you miss the juicy taste of the bacon, remember that there is always a vegan choice for you, the vegan bacon with mushroom. You can prepare this savory yet healthy meal in just 15 minutes. By combining Portobello mushrooms with a rich and meaty flavor and combining it with liquid smoke and smoked paprika powder, this alternative will give you an incredibly smoky-tasting vegan bacon that you've longed for.
Vegan Mushroom Taco Meat
If you are looking for a beef meat substitute for your taco, mushrooms might be the best alternative that you may get. This mushroom Taco Meat has its unique earthy meatiness that you would suddenly forget that you are eating a vegan meal. You and your friends will surely enjoy a mouth-watering snack while watching movies or TV series.
Stuffed Mushroom Casserole
A delicious and real-tasting vegan appetizer for all, the stuffed mushroom casserole is also one of the meaty vegan meals to try. A classic dish with a twist, the flavourful and distinct texture of the mushroom will make this casserole the newest member of the favorite vegan recipe of your family. And just like the other recipes in this list, this is a quick and easy-to-prepare meal that even meat-eating people can enjoy.
Vegan Goulash With Mushroom and Smoke Tofu
This vegan goulash is rich and smoky, and it's made with your favorite mushroom and smoked tofu, giving you a burst of flavors. This traditional Hungarian dish is originally filled with meat, vegetables, and a lot of paprika, making this meal extremely flavourful. But in this recipe, meat is replaced by none other than our favorite meat alternative, mushrooms. And if you are looking for a new vegan recipe that you want to introduce to your family or friends, trying this will never be a wrong decision.
Balsamic Mushrooms
We guarantee no one can resist eating a balsamic mushroom as an appetizer. Simply pairing balsamic vinegar and your favorite mushroom, sautéing it in garlic, and sprinkling it with fresh parsley, this simple meal will be an instant crowd-pleaser. With only four ingredients needed and less than 15 minutes of preparation, this is the quickest and easiest recipe on this list.
Final Thoughts
And those are the best mushroom recipes you can enjoy cooking at the convenience of your home, which adults and kids will surely love. So even if you are vegan or not, these incredibly delicious, healthy, and easy-to-prepare recipes will undoubtedly convince you that mushroom is one of the best culinary alternatives that can replace meat on your dinner table.
Thank you for reading until the end! We hope that you will find this post helpful. If you want to know more delicious vegan meat substitutes, check out Recipes.Net!