Lifestyle
Father's Day Gift Ideas: The 10 Best Gifts to Give Your Dad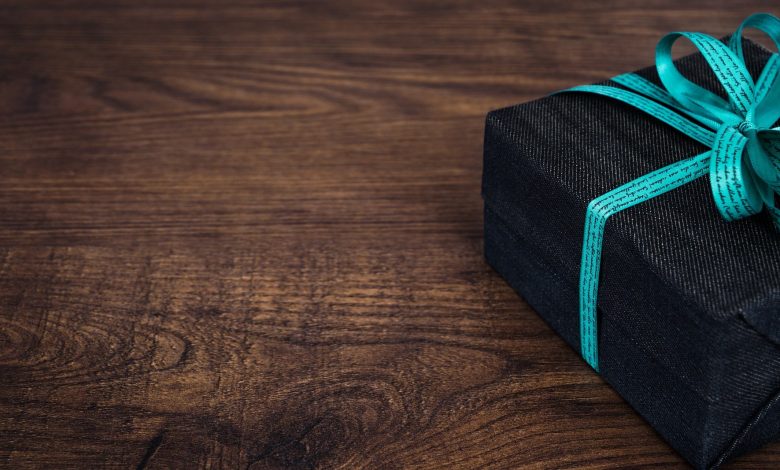 Are you looking for a perfect present that will make your dad feel special this coming fathers' day? Yes, we all know that choosing an ideal gift for your old man is a tough job–and you must do this without knowing any hint on what he wants. Also, knowing that your father has almost everything he needs might make your difficult task harder. But to make your life easier, we gathered some of the best and most stylish gift ideas for different kinds of fathers out there.
From the famous Air Jordan Retro, Tom Ford Perfume, to a luxury timepiece from TAG Heuer Formula 1 watches, this list will help you choose the undeniably great presents your man would receive. 
Tag Heuer Formula 1 Watch
This collection of racing-inspired luxury watches brings every watch enthusiast to another level of excitement and satisfaction. With its wide variety of designs and uniqueness, TAG Heuer Formula 1 is one of a kind innovation that brings elegance and a touch of sports into a one-of-a-kind luxury watch.
2. Ray-Ban Vagabond Sunglasses
By bringing back the classic teardrop shape, Ray-Ban Vagabond showed us the modern way of wearing shades in an old yet fashionable way. With bi-gradient lenses that provide you with another layer of shade, it is the best partner whenever your dad wants to have an outdoor walk in your neighborhood or a county vacation with your family. 
3. Amazon Kindle Paperwhite
Reading books and learning things from them is a good pastime for your father. And if he is into reading a lot of books, giving him a Kindle Paperwhite would undoubtedly please him. With a 6.8" display and a whopping battery life that can reach up to 10 weeks, reading is now upgraded into a modern and comfortable way that he never experienced before.
4. Apple Airpods Pro
For your music lover dad, a good pair of Apple Airpods Pro will be perfect for allowing him to listen to his favorite songs, putting him in a relaxed mood–this will make his day. Because of this, giving him some new Apple Airpod Pro is a suitable gift. It has good noise-canceling features and offers a comfortable fit in his ears, giving him a superior sound quality that he has never tried before. He can now hear his favorite music whenever he wants and wherever he goes.
5. Gillette Heated Razor
A razor is a must for most men, and your dad is not an exception. So why don't you try to give a Gillette Heated Razor a present? With its intelligent heat sensors, heat can distribute evenly within the whole razor in a few seconds giving your man a warm and calming feeling after every shaving. It also has Flexdisk technology that ensures comfort and effectiveness in every stroke. This waterproof electronic shave can give your dad a new look in just seconds without compromising his comfort.
6. Samsonite Classic Leather Slim Backpack
With a Samsonite leather backpack, you can bet that this kind of gift will be a daily travel partner for your dad whenever he goes to work in the office. This classic backpack made of top-quality leather will give your beloved father an extra sense of style with an incredible quality that he can rely on for everyday use. It has several pockets that include an internal organizer and a laptop compartment that perfectly fits your dad's lifestyle. 
7. Kikkerland Wood Hammer Multi-Tool
Most of our dads are the go-to guys that enjoy upgrading or repairing any problem inside our home. And if your dad is one of them, a Kikkerland Wood Hammer Multi-Tool is a highly recommended gift he will surely use. This hammer is a fantastic 10-in-1 tool that includes the hammer, saw blade screwdriver, and everything he needed. With this labor-saving tool, upgrading your house will be easier and more fun.
8. Tom Ford Oud Wood eau de parfum
This Tom Ford Oud Wood fragrance can be a perfect gift for your father to celebrate a particular moment in his life. This luxurious perfume inspired by Oud Wood is a sure hit in the market, and your dad will surely love it. With this creation, Tom Ford has perfectly mixed various rare and exotic spices to create a unique and long-lasting fragrance every man would like to have. This perfume will be a daily companion of your dad whenever he goes.
9. Fujifilm Instax Mini 90 Neo Classic
You and your dad can capture moments and make it forever with this Instax Mini 90. The classic design of this camera will bring you back to the 90s while offering advanced functions and features to create a perfectly vibrant picture. With its high-performing flash, this camera automatically adjusts the brightness to optimize the subject of the shot. It also has a kids mode, which is helpful to capture moving subjects like your dad's grandchildren or your pets. With this camera as a gift, you can be sure that your dad will be an instant professional photographer in no time.
10. Air Jordan Retro High OG
Who does not know the legendary Michael Jordan? Probably, even your dad is a fan of this top-of-the-class basketball player. With that being said, why don't you try to give him Air Jordan High OG sneakers? This gift idea is a perfect present for people who love the world-famous basketball game. With its original design and height features, the Air Jordan retro will bring back the best years of MJ's career.
Check Out More Gift Choices for Your Father at WatchShopping.com
Those are the top 10 gift ideas that you can choose from if you want to bring a present for your old man. Although this is just a short list, we hope this can make your life easier. We hope you can celebrate more and more special occasions with your dad in the coming years ahead.
We appreciate you for sticking around, and please visit WatchShopping.com for incredible deals and discounts if you plan to get your dad a luxury watch this Father's Day. Happy shopping!