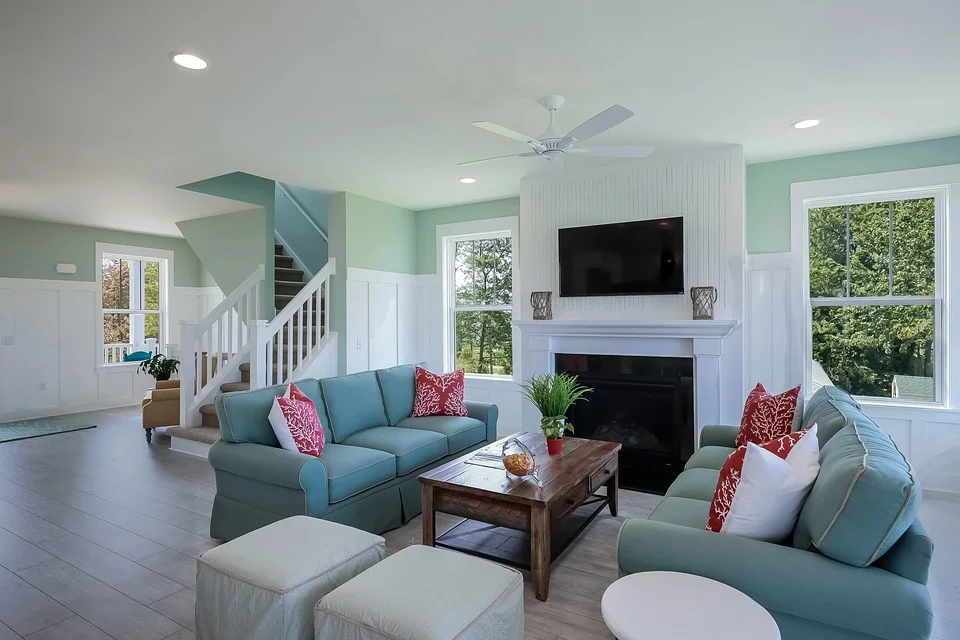 We all want to live in a clean environment, but in fact, we can't always devote as much time as we'd like to clean. The reality is that cleaning your house in the summer is excellent since you have a comfortable environment, a bright sun to dry what is needed, and time off.
What should I clean and where should I begin? Perhaps these are some of the questions you are asking yourself. The good news is that you will discover the answers in this article, which includes a few practical suggestions to help you complete your house cleaning task successfully.
Make a list of summer cleaning tasks.
When it comes to house cleaning, who hasn't overlooked the little things? Accept it! However, due to a lack of time or a lack of organisation, we may wind up conducting a half-assed, insufficient, or time-consuming cleaning. What is the key? Planning. The first step is to remember that thorough cleaning is essential: the less time we devote, the less we will suffer from the heat.
Of course, with the greatest possible efficiency get into some little routines, such as correctly storing food, applying pesticides, ventilation beds, or opening windows and letting them air. Make a note of the amount of time you expect to spend in each zone, as well as the days you have set out. Make a type of schedule with specific goals in mind, taking into account your other responsibilities. Utensils and cleaning supplies, such as a broom, shovel, mop, bucket, and soap, must be included on your list.
Clean your curtains
They function as a barrier, concealing windows and exits to the outside, allowing dirt and mites to collect, which can induce allergies. And how should they be cleaned? First and foremost, check the label to determine if the cloth is washable and if special washing conditions are required. Cotton, nylon, and polyester textiles are typically machine-made fibres. Curtains, like other textiles such as tablecloths and carpets, become dusty in the blink of an eye. As a result, cleaning them should be one of your objectives. Do the same with the bedding, and while you're at it, wash the pillows. Every three months is what is specified. Also, if you have a fabric sofa, clean it using a mixture of vinegar and baking soda.
Mattresses should be cleaned.
One of the locations where we spend the most time is in bed. You can't fathom how many mites, dust mites, and germs are harboured in a mattress.
As a result, it is customary to clean it twice a year until it reaches a decade, in order to ensure both health and rest. The first step is to remove stains, and the product to use differs based on the source:
Sweat: add lemon juice or a combination of one part vinegar and four parts water to your sweat.
Lemon has antibacterial qualities and can be used to treat vomit and urine. It's similar to sprinkling baking soda.
Blood: the easiest way to remove blood stains is using hydrogen peroxide. Simply apply a little amount and wipe away the bubbles with a white towel as they appear.
Moisture: spilled water or perspiration can produce this sort of discoloration. You may either remove the mattress or use a dryer to get rid of them. Then, using a little dollop of solvent, apply it to the area and rinse it off with warm or hot water.
How to clean the kitchen against filth during summer?
Undoubtedly, the kitchen is one of the dirtiest parts of the house. Almost usually, moisture, germs, grease, dirt, and smells are present.
Disinfect the kitchen with bleach or a vinegar-based natural mixture, and give each of the accessories your all. It's worth noting that you may only use two kitchen towels: one for the exterior and one for the interior. A vacuum cleaner or a clean, wet cloth that collects all the dust and embedded filth is an excellent choice for removing dust from the surfaces of kitchen cabinets. It may also be used to clean and empty the refrigerator and freezer. Warm water and a cleaning product will suffice. Vacuum the back and bottom of the chair or the sofa, if it is present in the kitchen.
| Coolsculpting at home before and aft
How to thoroughly clean the bathroom for summer?
To effectively clean and disinfect, you'll need latex gloves, a soapy multipurpose solution or a home cleaner, bleach or other disinfectants for the toilet, and cleaning cloths or rags. The following is a list of Clean & Home's recommendations for us to follow:
Shake the mat in the shower or tub first. Using toilet paper, pick up the filth and flush it down the toilet.
Then wipe away all the dust that has gathered in cabinets and items with a cloth.
Allow bleach or a specific disinfection solution to work on the toilet.
Then, in this sequence, apply the multifunctional product (better if it's a diffuser) to the sink, screen, bathtub (if any), bidet, and shower. Clarify. Begin cleaning the surfaces where you've applied the product with a moistened cloth. Keep in mind that tiles must be cleaned as well.
Dry the faucet and the mirrors with a dry towel. It is advised that absorbent kitchen paper be used to remove the substance off partitions and mirrors.
Before flushing, clean all surfaces of the toilet and drop the lid.
Last but not least, shift the mop. And it's all set.
How to clean the Walls and ceilings before summer?
Sweeping the floor isn't the only thing that has to be done. Dust collects on the walls and ceiling. You can't afford to ignore them! Sweeping all surfaces with a broom is sufficient.
Roofs gather dust and cobwebs, and vacuuming is a simple method to clean them. For cleaning big surfaces, Dyson experts recommend using a soft brush head and a fine nozzle for the tightest corners. They point out that a lightweight, cordless vacuum cleaner is an excellent choice for cleaning the highest areas. In the case of walls, dust can lead to mould growth, particularly if the space is wet and poorly aired. A wet towel should be used to clean them. Start with the ceiling and work your way down to the walls, furniture, and floor, removing any more dust that has accumulated.
Organize your drawers and cabinets.
Don't worry if looking into closets and drawers during everyday tasks makes you feel sluggish! You're not the only one who feels this way. But now is the moment to pay close attention to them.
Take everything out, inspect the condition of everything, and discard what you will no longer use in this manner. Cleans wood, fittings, drawers, the floor, and the sides. Clean all surfaces thoroughly, taking care to ventilate them.
Conclusion
This summer, try to clean your house in an environmentally friendly manner.
Many of the house cleaning products used in the home are hazardous. The chemical industry's footprint may be seen in the various hazardous chemicals that are discharged in huge amounts into the environment. According to the UN Environment, they can be present in the air, water, soil, and food.
As a consequence, we encourage you to integrate natural, environmentally friendly, and biodegradable products into your hygiene routines for optimal outcomes. Aside from the peace of mind that comes with contributing to the well-being of the entire world.
FAQs
How to Clean your carpet for summer?
What is the best way to keep your carpet clean? (Depending on the material of which it is)
Bamboo is a kind of bamboo. Vacuum first, then wipe with a moist cloth that has been well-wrung.
Jute is a natural fibre. You may clean it with a towel or sponge after adding a little salt to the water.
Cotton is a natural fibre. If the manufacturer advises it, machine washing it on the delicate cycle is the best method to keep it clean.
Hemp is a plant that is used to make a variety of It is recommended that you wash them by hand.
Fabrics made of synthetic materials. They are easy to maintain: regular vacuuming will be enough, and if stains do occur, dry foam is the best option for removing them.
How to clean the exterior floor during the summer house cleaning, for an impeccable look?
Earthen. This material absorbs water quickly, but it also stains. After cleaning with water and bleach or vinegar, use a particular wax.
If, It is made of wood at least twice a year, you should apply two coats of teak oil, allowing around 7-8 hours between each coat. Cleaning with water and a specialised wood cleaner on a daily basis would suffice. Wet it on hot days.
Ceramics. These flooring are more resistant to wear and tear than the previous ones, and they require less upkeep. To clean the joints, use water and bleach rubbed in with a brush, and to remove any stain, act immediately and use a stain remover and even a drop of ammonia if it is not gone with soap and water.
Stone is a natural material. Use water, preferably hot water. If necessary, apply a little amount of mild soap and scrub in circles with a gentle brush.