Business
How to Buy Wholesale Art Supplies From Alibaba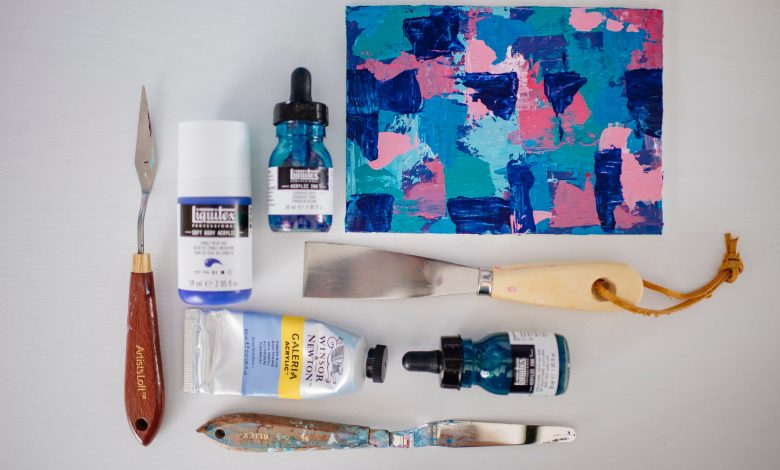 When buying wholesale art supplies from Alibaba.com, make sure you follow certain guidelines. Read on to learn about Trade Assurance, Minimum order quantity, and how to choose a supplier. Then, start your own online store and make profit in the art supply industry. Listed below are some tips to help you get started. After reading these tips, you can start shopping for Wholesale Art Supplies from Alibaba.
Trade Assurance
There are a few key advantages to using Trade Assurance for art supplies from Alibaba. This service allows buyers to specify quality requirements and ask for a refund if a product does not meet specifications. Using Trade Assurance will allow you to reduce the risks associated with buying products online.
As the middleman between buyers and sellers, Trade Assurance helps protect your interests. Alibaba will transfer your funds to the supplier's account and release them after the goods have passed quality inspection. This process resembles that of a letter of credit. You can also use Trade Assurance to protect your rights and make sure you receive the goods you ordered.
Another benefit of using Trade Assurance for art supplies from Alibaba is that it protects both you and the seller. To assess whether a supplier is ready for Trade Assurance, look for the "Trade Assurance" badge. The badge will tell you the supplier's verification history and response time. The Trade Assurance badges will also tell you if the supplier is willing to accept Trade Assurance orders. If a buyer is willing to pay a small fee for a sample, the trade Assurance provider will send you an order confirmation via Alibaba's Control Panel. The delivery time for art supplies from Alibaba will be two to three weeks.
Minimum order quantity
If you are an artist, you probably have heard about the low minimum order quantity that Alibaba offers. It is important to keep in mind that wholesale prices are much lower on Alibaba than they are elsewhere. You can increase your margins by buying from Alibaba. You can also purchase FOB (Free On Board), which means that the seller pays for the transportation of the products to the dock and the buyer pays for delivery of the product to the store owner.
You can purchase art supplies from Alibaba in bulk if you have a large budget. This makes them a great choice for wholesale purchases. There are also certain factors that you should consider when buying from wholesale vendors, such as payment terms, and response time. Keeping in mind these aspects will make the whole process much easier and less stressful. For instance, if you are looking to buy some supplies, you should not be afraid to check out Alibaba's wholesale marketplace, as the prices are usually low and the quality is high.
Read Also: Buying Artificial Flowers in Bulk From Alibaba
Choosing a supplier
There are many steps to choose the right supplier when buying art supplies from Alibaba. The first step is to find out who you are dealing with. There are three types of representatives on Alibaba, each with different responsibilities. Manufacturers make the products and operate their own factories, complete with materials, equipment, and staff. Distributors buy products from manufacturers and resell them to end customers. A distributor is your contact for buying and selling art supplies.
Getting a quote
If you're in the market for new art supplies, getting a quote from a wholesaler can help you decide on the best deal. There are a number of different ways to get the best price on these items. Once you find the supplier that suits your needs, make sure to review the products before you purchase them. Check the quality and quantity of the items before making a decision, and always do your research. 
One of the first things to consider when requesting a quote from a wholesaler on Alibaba is the price. Look for a supplier's minimum order quantity, or MOQ, and then compare that to the price you've been quoted. Ensure the supplier is willing to accept your order. After all, that's why you're using Alibaba in the first place, right?
Next, ask the supplier if they offer sample orders. It's best to choose a low MOQ when starting out, as this will allow you to test the products and build a rapport with the manufacturer. Similarly, if you're a new business, you might want to consider ordering in bulk to get lower per unit prices.