Technology
Lifecycle Management Tips for Microsoft 365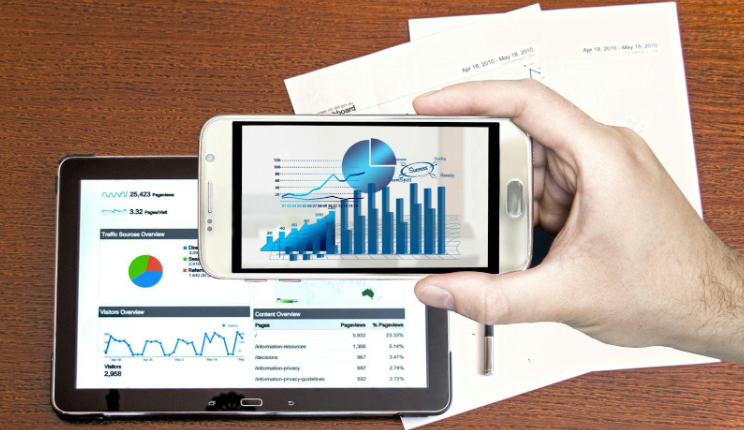 As more and more organizations across the globe rely on the cloud ecosystem, the need to ensure a seamless experience for users is crucial.  For this purpose, Microsoft 365's built-in information governance is a big help in governing, classifying, reviewing, managing, retaining, or disposing of data. Establishing and executing robust lifecycle information management, helps users easily find, retrieve, and retain critical data. It also eliminates obsolete, redundant, and non-relevant content that can compromise work results. 
What is data lifecycle management?
In a nutshell, data lifecycle refers to the sequence of stages that certain units of data should go through from the initial capture or generation to the deletion or eventual archival. It shows the history of creation to deletion of data.
The information system data management during its lifespan is called data lifecycle management (DLM). This policy-based approach complies with the Microsoft lifecycle policy. The strict standards of Microsoft data management are in line with its primary goals of offering data confidentiality, security, integrity, and availability. These goals enable process optimization, regulatory compliance, governance enhancement, and data loss prevention. 
Understanding Microsoft 365 automated lifecycle management
A superior configuration of lifecycle management boosts the efficiency, security, and productivity of the workplace. Automation in lifecycle management promotes smooth changes between environments, such as eliminating errors and other common issues. Automated lifecycle management guarantees end-to-end solutions and utmost consistency. It works with the help of advanced approval workflows. With a few clicks, users can access their needed documentation and track down the changes in individual tenants. It helps companies gain accountability, full transparency, and recovery of data when needed.
Here are some tips to maximize lifecycle management:
Have a multi-tenant architecture
If your business or organization has a big volume of users or already exceeds 1 million users, a multi-tenant architecture for records management of Office 365 is a must. It keeps the data more manageable, easy to navigate, and searchable by users. This design also ensures better lifecycle regulatory compliance when you have business operations in multiple regions or offer different products and services. It also applies if you want to maintain the degree of separation between departments and restrict access within each department; a multi-tenant structure delivers ethical barriers. In addition, a multi-tenant management setup lets you bypass the imposed resource limitations on single tenants and offer a better quality of service.
Manage your Microsoft 365 lifecycle configurations
Automating the setup and management process results in consistency of results. However, managing multiple tenants for an enterprise may also find it hard to configure and maintain tenants. You need an expert to help you. Simeon Cloud is one of the trusted service providers that can assist you with Microsoft 365 configurations. It helps clients manage tenant configurations using a single pane of glass, eliminating the hassle of manually copying the tenant individually across different screens. This practice is also not secure and practical since one mistake can make the system vulnerable and the tenants at risk of hacking.
Implement lifecycle management best practices
The best way to execute lifecycle management is by creating a plan and strategies. This helps your teams and organization resolve issues and hurdles. With a range of useful products and features, Microsoft 365 remains an ultimate productivity suite for any type of business. While it does not have a dedicated solution from a single control panel for multi-tenant configuration management, documentation, backups, and security, it is a viable software with solid policy lifecycle management.   
Takeaway
Effective data lifecycle management is central to the success and security of organizations and enterprises. Microsoft lifecycle policy aims to ensure safe, consistent, and smooth sharing of data, governance, and record management. With the help of automated lifecycle management via a configuration-as-code solution, the process of managing multiple tenants and maintaining Microsoft 365 apps becomes more convenient. 
Visit the website of Simeon Cloud to book a demo for free.
Author's Name – Jeff Nevins, CTO of Simeon Cloud, a provider of a multi-tenant Microsoft 365 configuration management platform for MSPs. Nevins gives his take on cloud management and the MSP tool sets that are currently available.