Entertainment
Top 5 Indian TV Series On SonyLIV You Should Watch Right Now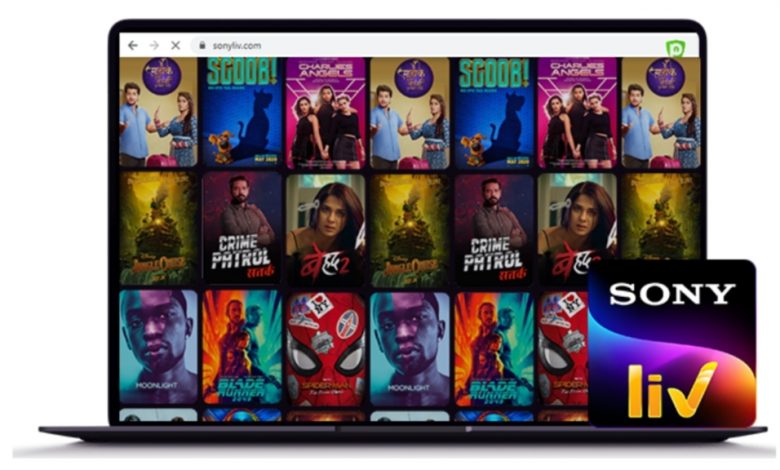 SonyLIV is an Indian over-the-top (OTT) freemium streaming service owned by Culver Max Entertainment. In 2013, SonyLIV became India's first OTT service. As a streaming service, it offers films, television shows, live sports matches, original programming, and content licensed from third parties in India, such as Lionsgate and ITV.
In spite of SonyLIV's long history in the OTT realm, the streaming app has gained a lot of attention since Scam 1992: The Harshad Mehta Story was released. With a 9.6 rating on IMDb, this 10-part series has joined the ranks of this year's most stellar releases across OTT platforms, including Amazon Prime Video and Netflix.
Not just in India, SonyLIV has lots of fans outside the country like many people want to watch SonyLIV in USA, Canada, The UK and many other parts of the world.
If you are also a fan of Indian content, then scroll down and continue reading to find out which are the top 5 Indian series on SonyLIV you should watch right now.
 Top 5 Indian TV Shows on SonyLIV To Watch
 TVF Pitcures On SonyLIV
It's a story of the trials and tribulations of four young entrepreneurs who decided to leave their day jobs in order to pursue their start-up venture.
Developed by The Viral Fever, TVF Pitchers transformed the way we consume short-format content in India, without the frills of a highly dramatic plot and complicated characters. This mini-series tells the story of four unlikely men who quit their well-paying jobs to start their own company. The series documents their ups and downs and the inevitable hilarity that follows. The show is also available on TVFPlay.
Gullak On SonyLIV
The show's lead cast is comprised of Jameel Khan and Geetanjali, Kulkarni, Vaibhav Raj Gupta, Harsh Mayar, Sunita Rajwar, and Shivankit Singh Parihar. This series was created by TVF and released by SonyLIV in collaboration.
You will meet the loveable Mishra family on SonyLIV, who will take you through trivial yet comical incidents in their everyday lives, starting from the elder son's request for a scooter to the family's plans to remodel their home. This show is a great light-hearted comedy-drama that will lift your spirits on a bad day, and you can watch it with the whole family!
Avrodh: The Siege Within On SonyLIV
Avrodh: The Siege Within premiered on SonyLIV on 31 July 2020 as an Indian Hindi-language military drama. Producers Applause Entertainment and Irada Entertainment are behind this series which Raj Acharya directs.
This Indian show is based on a chapter from Shiv Aroor and Rahul Singh's book, "India's Most Fearless," this Indian show sees itself as a response to the Uri attacks in September 2016. It features an impressive star cast, including Amit Sadh, Neeraj Kabi, Darshan Kumar, Vikram Gokhale, Anant Mahadevan, and Madhurima Tuli. Sadh is spectacular in the show and makes the binge a rather gripping affair.
Read Also : The "dazzling" process of optical glitter
2. JL50 On SonyLIV
JL50 is an Indian Hindi-language sci-fi thriller Web TV series that premiered on Sony Liv on 4 September 2020. A number of actors and actresses appear in the series, including Abhay Deol, Pankaj Kapur, Ritika Anand, Piyush Mishra, and Rajesh Sharma.
The story tells of Shantanu (Abhay Deol), who uncovers the mystery behind the mysterious disappearance and crash landing in West Bengal of commercial flight JL50. This SonyLIV Original series is written, directed and created by Shailender Vyas and consists of an entire cast of actors, including Pankaj Tripathi and Piyush Sharma.
SCAM 1992: The Harshad Mehta Story On SonyLIV
On SonyLIV, Scam 1992: The Harshad Mehta Story is a Hindi-language financial thriller series directed by Hansal Mehta and co-directed by Jai Mehta. Adapted from Sucheta Dalal and Debashish Basu's 1992 book The Scam: Who Won, Who Lost, Who Got Away, the series focuses on the 1992 Indian stock market scam committed by many stockbrokers, including Harshad Mehta. Sumit Purohit, Saurabh Dey, Vaibhav Vishal, and Karan Vyas wrote the screenplay and dialogue.
It is fascinating to watch Hansal Mehta's new television series, Scam 1992: The Harshad Mehta Story, which depicts a real-life event. If you've watched the 2006 film Gafla, you know who we're talking about; it follows Indian stockbroker Harshad Mehta's rise and inevitable fall. According to Pratik Gandhi, the series is adapted from "The Scam: Who Won, Who Lost, Who Got Away" by Sucheta Dalal and Debashish Basu.
It's Time To Watch 
With 18 years of content from channels of Culver Max Entertainment and over 700 movies, SonyLIV offers over 40,000 hours of television show coverage in Hindi and English. So, this weekend, grab some popcorn, sit back and enjoy your favourite SonyLIV show. 
Also, feel free to share your thoughts on our top 5 Indian TV series on SonyLIV.