Business
Ways to Boost Customer Engagement in Small Businesses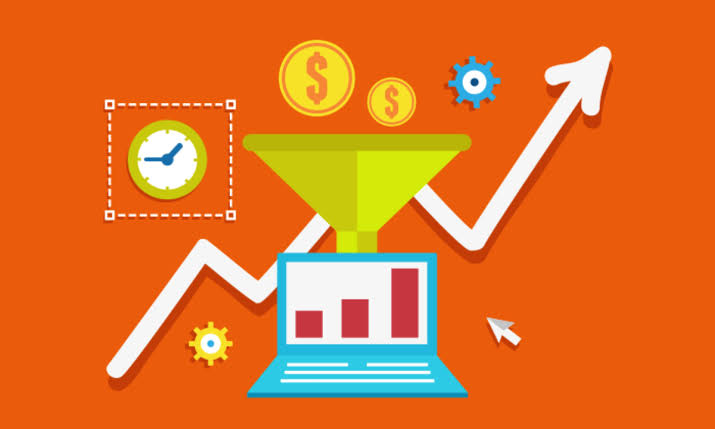 While marketing your small business, you've most likely come across the term "customer engagement." Customer engagement refers to all of your interactions with customers, whether online or in real-time.
This marketing method capitalizes on the demand for customization and real-time connection for businesses of all sizes. Knowing how to boost engagement, on the other hand, is a whole different story. Conventional customer service methods are an excellent place to start, but there are a plethora of other approaches to boost engagement and build loyalty.
In this article, we discuss 7 of the most creative and effective customer engagement methods for small businesses:
Send a welcome email to your new subscribers.
When a visitor knocks at your home, what do you do first? Of course, you warmly welcome them into your house. Your email campaign should be no different. Immediately a new client subscribes to your newsletter, you should send them a welcome email. This is a beautiful strategy to demonstrate the worth of your company as well as the personal care and devotion you'll give them.
The first email you send to a customer sets the tone for the rest of the relationship. You're laying the groundwork for a long-term relationship by being an excellent host. Let your consumers know you want to hear from them. Using a customized email account instead of a "do not respond" address in the sender field is an effective method to do so. Putting a personality to your customer service enhances engagement by humanizing your business. Add the customer's name to the subject line or body of the email to make it even more personalized.
Thank your customers
Make sure to thank your clients in the same way that you would welcome guests into your house. This kind of engagement promotes the humanization of your company and the communication of its vision and mission.
A modest, customized thank you goes a long way toward developing customer loyalty as well as motivating and encouraging people to interact with your content. You may go digital and send a thank you email or go old school and include a handwritten letter or a signed postcard with each item. It matters a great deal when you acknowledge that your consumers have chosen to do business with you, and it helps to build favorable connections with your business. Furthermore, your clients will love a personalized and spontaneous message that requires them to do nothing except feel valued by your company.
Read Also: Why Are Fantasy Sports Apps Becoming So Popular In India?
Produce useful content
Posting helpful content for your consumers is one of the most significant ways to enhance engagement—and showcase your competence—whether you're sending an email, creating a Facebook post, or writing a blog article. But before you post anything, consider what would appeal to your target audience and then develop a content strategy.
If you operate a clothes store, you may make a blog article highlighting the season's most popular styles. Alternatively, if you're a roofer, you might want to make a video with some of your most fantastic suggestions for handling common home repairs. By the way, video is one of the most engaging types of content you can make. Whether you're making movies for your website or just trying out TikTok, video is a great way to produce valuable content.
Timing is everything
When you pay attention to publishing and sending timings, a lot of your engagement techniques will become more effective. Leverage your platform-specific analytics and insight tools to track when your audience is most engaged on social media and adjust your posting schedule accordingly. If you release new content when your subscribers are online, they are more likely to engage, repost, like, or share it than when they find it hours or days later. Followers want to be the first to like, comment and share content, so they find real-time updates more exciting.
When sending emails, try to send them during the week, preferably between Mondays to Thursdays. People are more likely to open and read their mail on work days rather than on weekends. The importance of timing cannot be overstated, and paying close attention to activity timing and time intervals can improve your customer engagement.
Create a customer loyalty program
Rewarding clients for their loyalty is an excellent marketing strategy and can also build strong customer relationships. In addition to sending your customers a "thank you" message for their continued loyalty, a rewards program will motivate them to make repeat purchases.
Whether you offer them a special bonus or a punch card on their tenth purchase, a loyalty program will help your customers feel valued, and this will boost their engagement with your business.
Be quick to respond.
Interactions with consumers are one of the most effective strategies to boost customer engagement. You can strike conversations by adding a Q&A button to your Instagram story, reacting to comments on social media, responding to emails, and direct messages.
Remember that customer engagement is all about communicating with your customers and demonstrating that you value their time and concerns. Plus, communicating with clients one-on-one is a terrific approach to remind them that actual people run your company.
Request for feedback
Especially for food and medicine, the most specific vehicle to ask for feedback is via custom packaging, taking advantage of technologies like QR codes to help customers reach your brand and send feedback. Then, you can take this communication further by posting a poll on social media. When you solicit feedback from customers, you are making them feel appreciated and motivating them to engage with your company.