Business
Benefits of using Background Removal for your Product Photos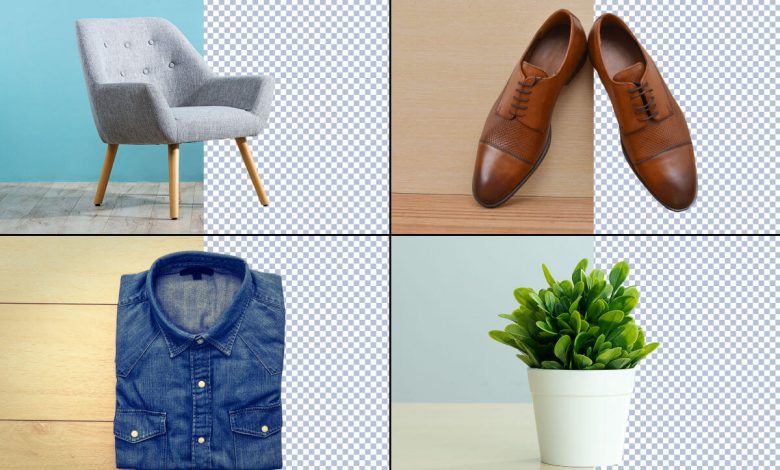 It is widely acknowledged that eCommerce has transformed the way we shop. Brands pull out all stops to create stunning visual appeal while showcasing their products online. Marketing professionals constantly seek innovative ways to get their products in front of potential online buyers. 
Businesses feature product images on their web properties, including websites and social media handles. However, often, photographs have distractions that make the products look less attractive. For instance, a clothing brand may use a black background to make the products appear fashionable and elegant, but removing the unnecessary details is essential. Fortunately, there are ways to clean up the image background and make the main subject pop.
The Advantages of Removing Backgrounds from Product Photos:
More appealing graphic presentation

:
The importance of visual display is frequently underestimated in e-commerce businesses. Companies and websites that are visually appealing are more likely to engage customers than those that aren't. Operating an online business requires a strong visual presence. It is a fact that most consumers find vivid imagery more appealing than plain text. While companies are aware of this, many do not realize that not all images are equal. The human eye is naturally drawn to clean imagery devoid of distracting elements such as background clutter. Fortunately, there are numerous tools and technologies currently that help achieve quality photographs.
Massive potential for sales:
Better aesthetics attracts more attention and naturally boost sales. Images play a significant role in marketing and sales. If you're looking for innovative ways to outsell competitors with your products or services, use our different Photoshop services.
Store displays and shop windows play a crucial role in attracting customers to a brick-and-mortar store. High-quality images do the same thing for online shopping. Potential customers browse websites and social media pages to scout the products they are looking for. The prettier the photos, the more likely the customers will buy and recommend the products.
Improve the user experience:
To make your user interfaces more engaging and successful, employ visuals to leave a lasting impression on users. Therefore, product photographs must be clear and well-lit.
If feasible, try to get them in front of a plain background, such as the sky or a white wall, in natural light. This is possible with the help of our background removal service bundle. Use this photo style cautiously because it may not always accurately represent the product you are trying to sell. Images of your products can demonstrate how they will fit and look when purchased by customers. As a business owner, you ensure that potential customers have a positive shopping experience. To provide excellent customer service, you must ensure that every component of your website or store has been optimized and runs smoothly.
Stunning photos leave a positive impression:
Images aid in the sale of your items. In an online store, you must aim to display your goods in a clean, organized, and genuine manner. Always invest in high-quality pictures; the return on investment is often worth it. But suppose you have photographs of average quality and are compelled to use them; you can still make the most of these with minor modifications. You may hire specialized photo clipping services experts if you cannot do this yourself. The powers of Photoshop are impressive, and in the hands of trained experts, there is no limit to what can be achieved in photo editing. 
Read Also: 12 Ways to Improve the Aesthetics of Your Garage
Customers typically connect your business with the professionalism and quality of the product photos you display online. The aesthetic of your product images can make or break the reputation of your brand. Since photos have an impact on customers' thinking and are what drives them to make purchases, you should pay attention to the images you display on your website and what you convey to prospective customers. You must go all out to dazzle potential clients so that they are compelled to make a purchase and spread the good word.
The Conclusion:
In an increasingly digitized business world, content is king. Companies that understand this early on and take appropriate measures to create a stunning online presence will have a definite edge over the competition. Showcasing your products effectively to your customers, be it online or offline, can determine business success. 
However, this assumes greater importance in an online setting, as buyers solely rely on what they see to make purchase decisions. A visual appeal must compensate for the lack of touch and feel. The fashionista must gauge the color, cut, and fit of an outfit by looking at pictures on her mobile phone. Just as the makeup lover must pick up the latest shade of lipstick based on what she sees on her laptop. This underlines the importance of professional retouching services to make your products pop on any screen and scream to be bought.