Lifestyle
Most Romantic Adventurous Things to do in Dubai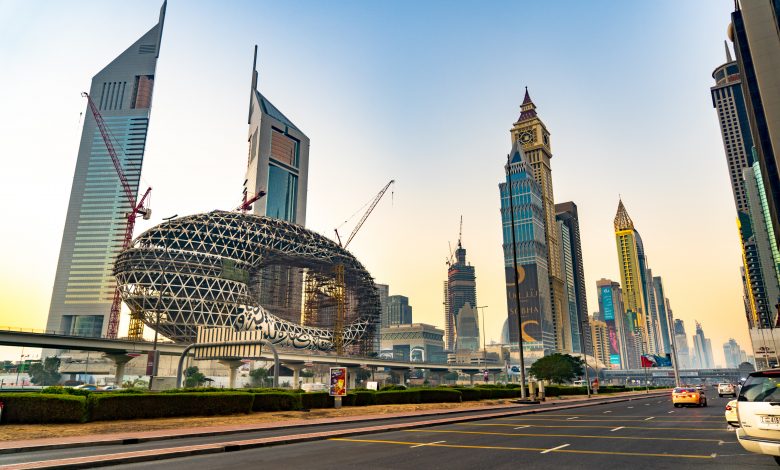 "I'm ready for that adrenaline rush….with you" – Are you saying these words to your loved ones? Then Dubai is welcoming you with a red carpet! A honeymoon should be a perfect mix of romance, excitement, spiciness, and adrenaline rush – all these can bring a spark to your relationship. Performing adventurous activities can spice up your date night, as well help you fall deeper in love with your darling partner. If you're looking for the best adventurous date ideas to make your honeymoon trip an adventurous one, then this guide is for you!
Enjoy a Hot Air Balloon Ride 
Feel the love in the air by celebrating your honeymoon in a hot air balloon! With a romantic ride, you can enjoy the amazing views of sand dunes, green oasis, camels, and skyscrapers. For the best romantic experience, you can take a hot air balloon in the evening to enjoy the amazing views of sun-kissed buildings.
Famous Overnight Desert Safari Camp 
Don't miss out on the chance to spend an overnight stay with your partner under the starlit sky! You can book your stay in an overnight desert safari, the best Dubai honeymoon places which will help you to unwind your stress and make you enjoy your honeymoon in a truly romantic setting. By having a desert safari camp, you can enjoy dune bashing, yummy cuisine, belly dancing, shopping, and henna painting. With all the amazing features, spending your night on a desert safari will definitely make your honeymoon trip an awesome and amazing one.
Enjoy Shopping with your Beloved One 
Dubai is a paradise for shopaholics. With the world's biggest malls with over 1200 shops, you can enjoy shopping with your partner. Whether you're looking for some lavish gold jewelry, or traditional perfumes to surprise your loved one, souks in Deira got covered everything you need. You can also catch up with the Dubai Shopping Festival which offers amazing discounts for major brands.
Read Also: 5 Reasons Why You Should Be Learning German
Sand Boarding and Dune Bashing 
Sand Boarding is just the same as snowboarding; the only difference is snowboarding is done on icy ground, whereas sandboarding is done in the sandy desert. If you both are adrenaline junkies, then you can enjoy this adventurous activity with your loved one. The best time to perform this desert activity in Dubai is the months between October to March.
Next to Sandboarding, Dune Bashing is the most fun-filled adventure in Dubai. The vehicle used for this adventure ride is the Hummer H2 car. The best time to go for Dune Bashing is in the morning and evening sessions. By going for Dune Bashing, you can also enjoy Camel Safari in the Dubai desert. There is no other better place in the world to enjoy sandboarding and dune bashing other than Dubai.
Skydiving 
To bring your adrenaline rush to the peak, you and your loved one can try Skydiving, the most thrilling adventure in Dubai. You will jump from the height of over 4000 meters, which will give you an eagle's view to discover the beauty of Dubai with the amazing view of iconic buildings such as Burj Al Arab, Burj Khalifa, etc. Even if you don't have experience in skydiving, there is no need to be scared, because while jumping you will be in safe hands, as you will be guided by an experienced skydiver.
Summary
These are just a few of the adrenaline rush adventurous activities that you can try out with your partner to make your honeymoon a romantic and thrilling experience.
Have you decided to enjoy your honeymoon in Dubai? Really it's a good decision! But keep in mind that as the travel restrictions are lifted and boundaries are opened, holidaymakers are making their plans to enjoy their holidays. So, hotel rooms may be filling up very quickly. So, before you pack your bags to Dubai, make sure to book your stay in the best Dubai Honeymoon Hotels. The place you choose to spend your honeymoon can make or break your mood, so check out the amenities and other offers provided by the hotel, and then proceed with booking your room!
Nothing can be more romantic than being next to your beloved one! Spruce up your honeymoon by trying all the adventurous activities with your beloved partner.