Education
Types and importance of AAT course levels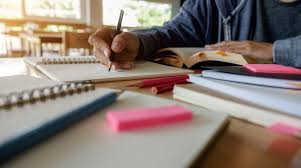 Studying an AAT course from London then help you advance in your professional journey as well as jump-start a new career path. It is this route available for accountancy aspirants to boost their professional skill set and take their current employment role to a different stature.
London has a wide range of qualifications and certifications available for those who want to qualify there upcoming AAT examination. These qualifications cover a broad range of Industry relevant topics such as bookkeeping, business skills and accounting.
The association of accounting technicians AAT is recognised in 100 different nationalities with 130,000 members spread across the globe. In this blog post, we will give you an idea of how to progress through the different certificate levels of AAT and dive into the primary commands and accounting skills that need to grab before you move ahead.
The AAT programme is made up of three levels – foundation, advanced and professional. Let's take a look at the following levels in detail.
AAT foundation certificate – this is a level 2 AAT programme that allows you to make a move in the accountancy sector and gain relevant experience in the field of finance to take up a professional job role. You will not only get a deeper understanding of cost accounting but also acquire a good grasp of bookkeeping controls and transactions.
Qualifying with this certificate course will allow you to apply for entry-level job profiles Such as accounts payable clerk, account assistant or accounts administrator. You will also acquire expertise in leveraging accounting software and get clarity on the fundamentals of finance administration.
AAT Advanced Diploma – this is a more comprehensive Level 3 qualification that will help you understand advanced bookkeeping techniques to establish yourself as a bookkeeper and pick up mid-level roles such as payroll supervisor and assistant accountant. You will be trained on management accounting and account preparation-related operations such as ethics in accounting, spreadsheet skills and indirect tax.
Besides gaining a deeper understanding of accounting and bookkeeping principles, you will also develop advanced technical skills needed to aim for leadership roles. You could even choose to implement your accountancy skills to start your business firm and become a chartered accountant are get a promotion to senior fund accountant or senior finance officer.
AAT professional – this is a level 4 certification that helps students understand, high-level accountancy concepts such as contribution theory, cause behaviour and cost analysis. By the time you have completed this course, you will become proficient at conducting credit management, external auditing, surgery management and UK taxation.
So how do you find out which AAT course is right for you? Before enrolling on an AAT programme you must find out what does learning outcome promises. This also includes the type of curriculum and AAT course has to offer and whether or not the module structure fits around your life.
Read Also : How Lights Can Change The Aesthetic Of Your Home
Bring your existing accountancy career back to life by checking out AAT s skill check mock examination on our website. Choose one of the AAT courses available o our webpage today and become a professional accountant in no time!